Crown CWJ-303N joystick is designed to offer the same great Fanta stick performance with Crown's wide range of colors and microswitch selections.
Crown CWJ-303N a very precise joystick constructed with Korean Gersung microswitches and circular actuator.
Also, the shaft is shorter from the bottom for easier mounting on various sticks, which used to be an issue with previous joystick models from Crown.
This model comes with a GREEN knob.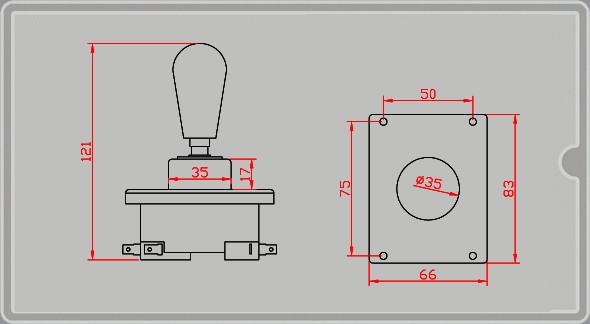 Crown CWJ-303N Green
Brand: Crown
Product Code: Crown CWJ-303N Green
Availability: In Stock
Related Products