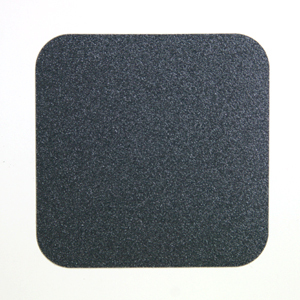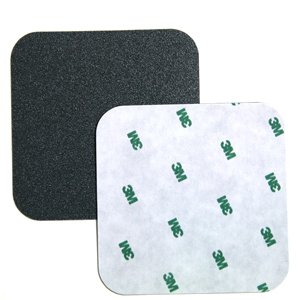 This is a single piece of anti-slip tape from 3M is perfect for those who prefer to place the joystick in their lap while playing.
For customers who own an arcade stick from us, Madcatz, Hori, Eightarc, etc with a bare metal/plastic bottom, a pair (2pcs) of these tapes on each end on the bottom will significantly increase the stability when playing over the lap.
When applied, these nicely cut out square tapes provide strong friction when placed against any fabric but stays safe when in contact with bare skin.
It uses 3M's high quality adhesives and do not lose the adhesive power even when in contact with water and sweat.

Instructions
1) Clean the desired surface of any dirt and moisture
2) Peel the Anti-Slip Tape and gently place the adhesive side onto the surface
3) Press against the tape with your hands or rollers to firmly adhere the tape to the surface
- Dimensions: 14cm x 14cm
- Color: Transparent or Black depending on stock
Anti-Slip Tape
Product Code: Anti-Slip Tape
Availability: In Stock
Related Products